Long Term Care Insurance Explained
Long-term care refers to a host of services that aren't covered by regular health insurance. This includes assistance with routine daily activities, like bathing, dressing, or getting in and out of bed.
According to the Department of Health and Human Services, 70% of people who live to be at least 65 years old will need some form of long-term care services in their future. And we've all heard about how expensive that can be, right? And yet, it's surprising how many people never add a long-term care policy to their insurance portfolio.
Today, we're going to talk about why you should enroll in long-term care insurance, how the coverage works, and how much it costs.
Why purchase long-term care insurance?
Long-term care is one of the handful of healthcare services not covered by Medicare. It will offer coverage for short-term nursing home stays and limited home health care, but it doe not pay for any type of custodial care, which would include health with day-to-day tasks and supervision. If you don't have long-term care insurance, you'll pay for services yourself. 
According to a 2020 study by Genworth, the median cost for care in a semi-private nursing home room is just over $93,000 per year. Ouch! On average, women need 3.7 years of long-term care while men need 2.2 years. As you can see, those costs add up quickly. Plus, that does not include any other services or treatment you may need during that time.
There are two main reasons people choose to purchase long-term care insurance.
To protect their retirement assets.
If you've got a hefty retirement nest egg, great! You can certainly use that money to pay for your long-term care. But do you want to? If you have plans to spend that money in other ways or were hoping to leave it to your descendants, long-term care costs can quickly wipe out a lifetime of savings.
To have more choices and freedom.
It's no secret that the more money you have to spend, the better care you will receive. In addition, having money for care will allow you to stay home as long as possible rather than moving to a long-term care facility. An insurance policy will give you the flexibility to choose your future.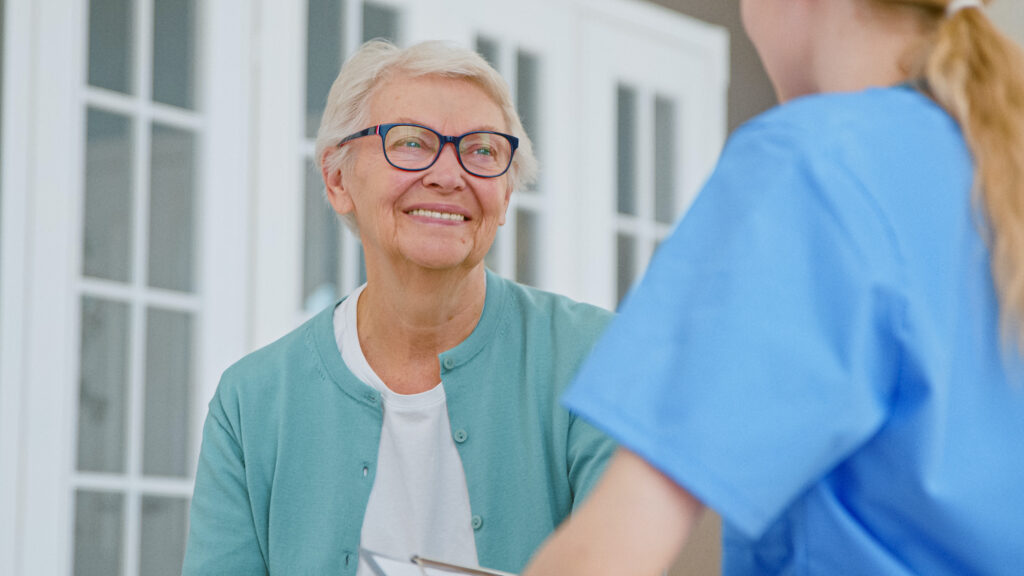 How does long-term care insurance work?
When you apply for a long-term care policy, you fill out an application that includes health questions. The carrier will likely look at your past medical records and perform a phone interview. These policies are not guaranteed issued, which is why it is so important to enroll in one before you have serious health concerns. During the application process, you choose how much coverage you want. Most policies will have a maximum amount they will pay per day or per lifetime.
Once your applicated gets approved, you'll begin paying premiums. Then, when a doctor has certified that you can not complete at least two of the six activities of daily living (ADLs) or you get diagnosed with dementia or another cognitive impairment, the policy will begin paying out.
ADL include:
Dressing

Bathing

Eating

Caring for incontinence

Toileting

Transferring (to a bed or chair)
Your care can take place in a variety of places, such as:
Your own home

A nursing home

An adult day care center

An assisted living facility
With most plans, you will have to pay for services out-of-pocket for a certain amount of time, called the elimination period. This period typically lasts between 30 and 90 days. After that, the insurance company begins reimbursing you for care.
How much does long-term care insurance cost?
Premiums for a long-term care policy vary based on a number of things.
Age and Health: Older and unhealthy individuals will pay more for coverage.
Gender: Women pay more than men since they are likely to need care for longer.
Marital Status: Married people have lower premiums than single people.
Insurance Company: Companies set their own premiums, so be sure to shop several carriers.
Amount of Coverage: The more coverage you want, the higher your premiums.
According to the American Association for Long-Term Care Insurance, a policy for $164,000 will cost a 55-year-old male about $1,700 per year and a 55-year-old female about $2,675 per year.
As you begin to make your future financial plans, consider the cost of long-term care and how you will pay for it when the time comes. You can speak with one of our licensed insurance agents to learn more about long-term care plans. Call us today at 785-301-2716.
Our friends over at SeniorHousing.net  also have some great information about assisted living in Kansas. Check out their comprehensive guide by following the link. You'll also find some handy resources for older adults and their families.